As we roll closer to Mother's Day on Sunday, I've put together a handy guide to the Do's and Don'ts for the big day. Stick to this and you'll ensure a stress-free day for all involved.
DO have breakfast waiting on the table for Mum when she wakes up. Even better, deliver it to her in bed. DON'T sit at the kitchen table, knife and fork in hand, chanting 'BREAKFAST!' relentlessly until it's delivered. You're 42 years old, for goodness sake.
DO give her a small token of your appreciation for all her hard work over the years – it might be a gift, a card or something similar. DON'T make this the day to outline your preliminary Christmas list, a whole 9 months early.
DO make Mum's day easier by helping out with the household chores, even if it's just doing the dishes. DON'T use this as an opportunity to showcase the new dirty dishes Jenga game you've created.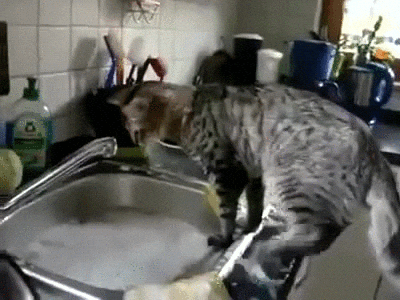 DO have a chat with your Mum, whether that's in person, over the phone or over t'internet. It makes the world of a difference! DON'T hold a sponsored silence to raise money for your Caribbean cruise next summer (and Mum isn't invited).
DO be friendly, forgiving and generally not argumentative. It is Mum's day, after all! DON'T set up a 21st century version of The Argument Clinic.
Lastly…DO NOT forget it!